Electric Kettel PCI-A10F
Sorry, currently out of stock
Capacity:  1 Liter
Lock function minimizes spillage
Double wall structure
Automatically shut off
One-touch open and close dispense lock button
Large water level window for easy viewing
Tiger Electric Kettle will make your day, be it in the morning or in the evening or even at work, an instant hot beverage helps you to be revitalized and energized.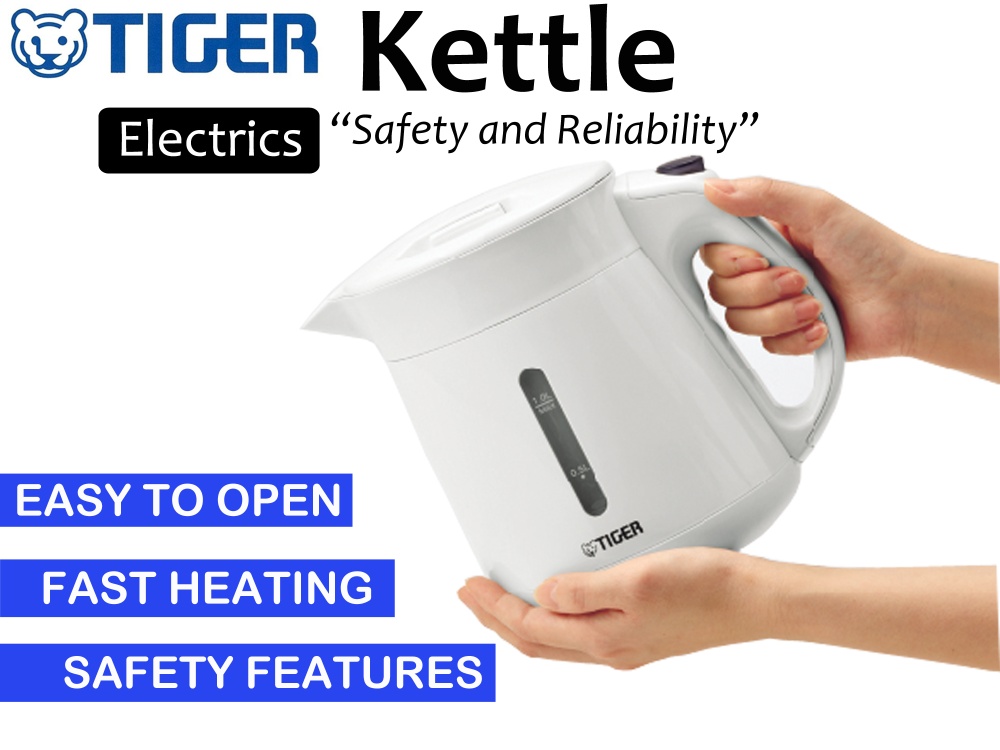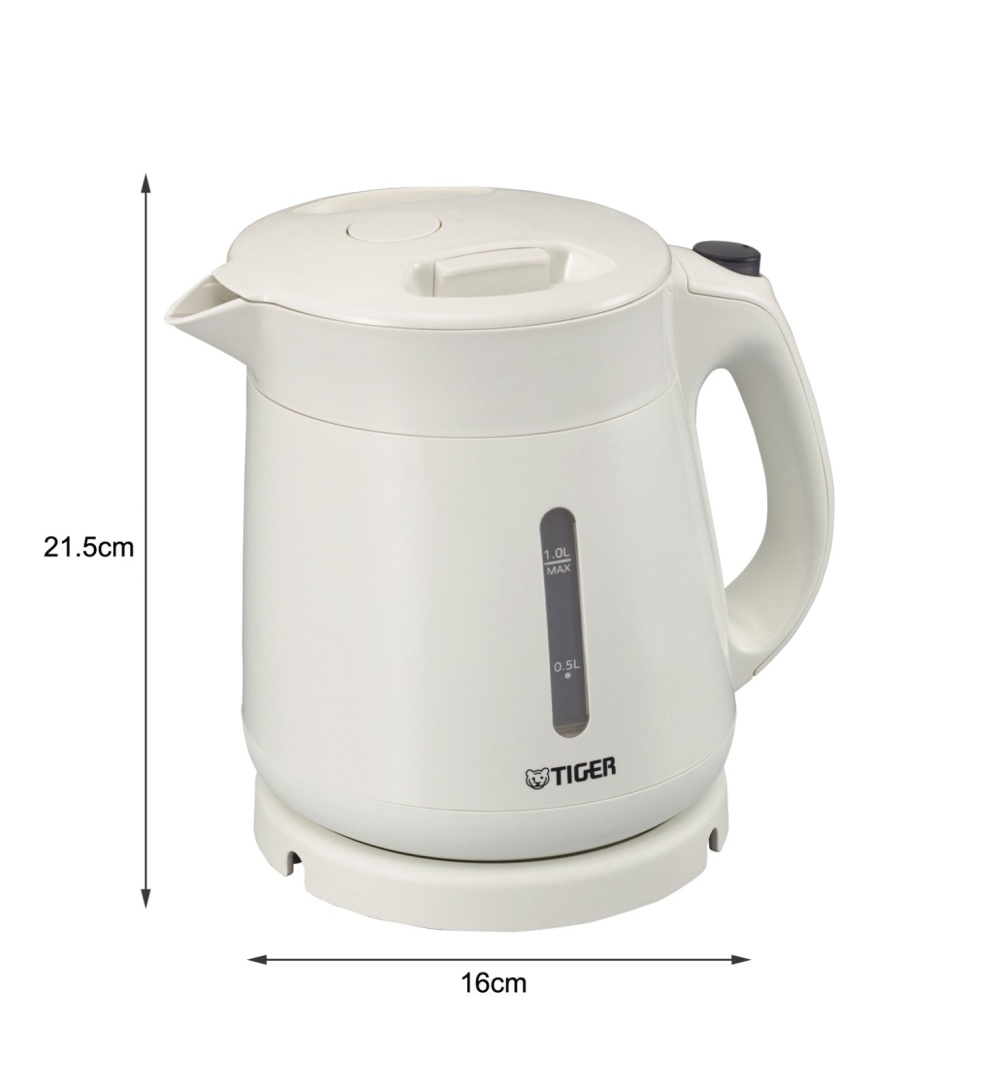 PCI-A10F electric kettle has a light weight plastic double wall layer structure which prevents the body from becoming too hot.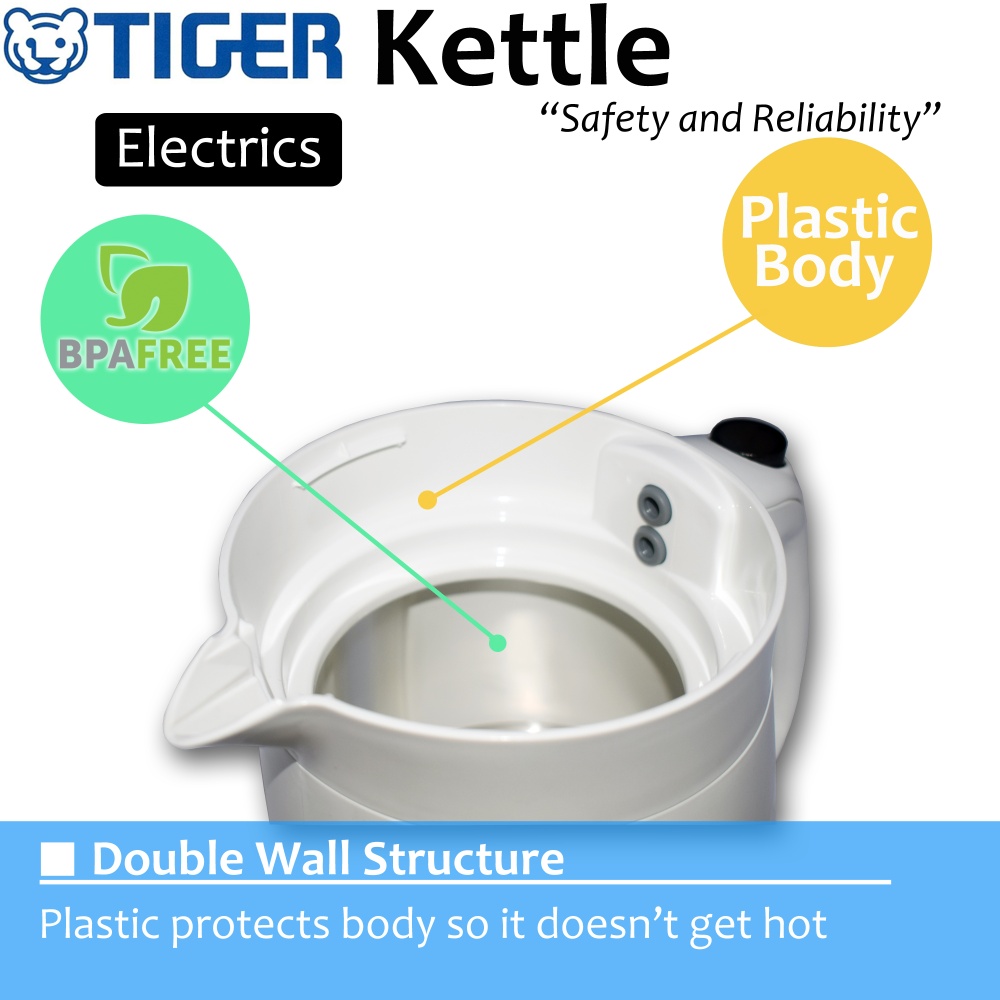 The power switch automatically turns OFF after boiling or when an empty pot is detected.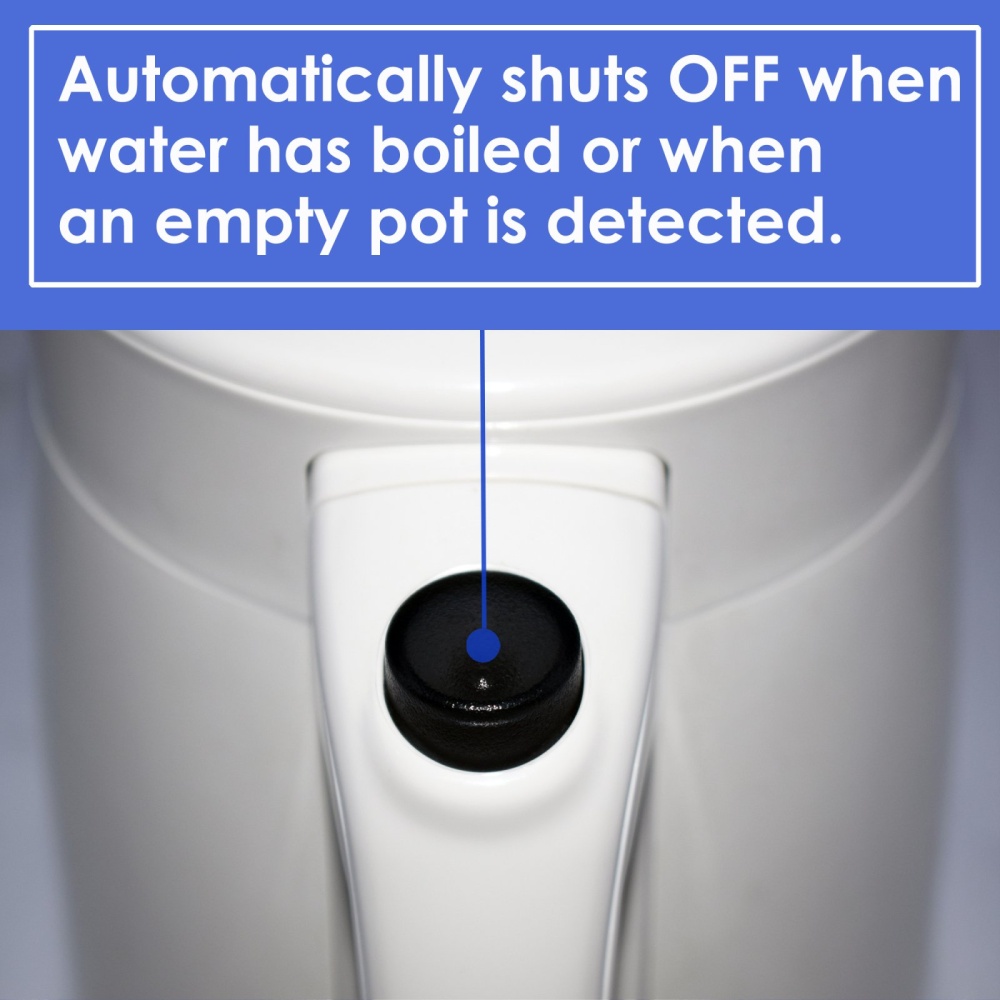 It has a one touch open and close dispense lock button and a lock function that minimizes spillage if the unit is tipped over which makes it safe to use.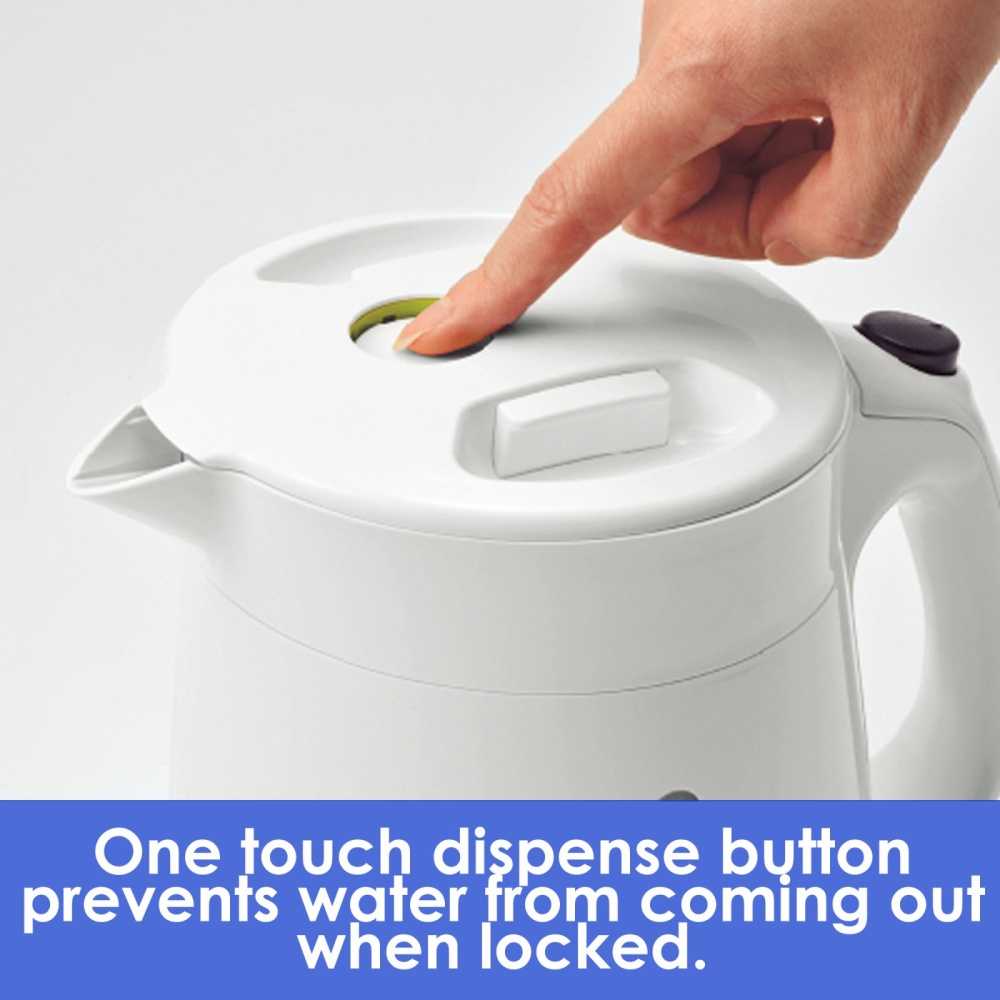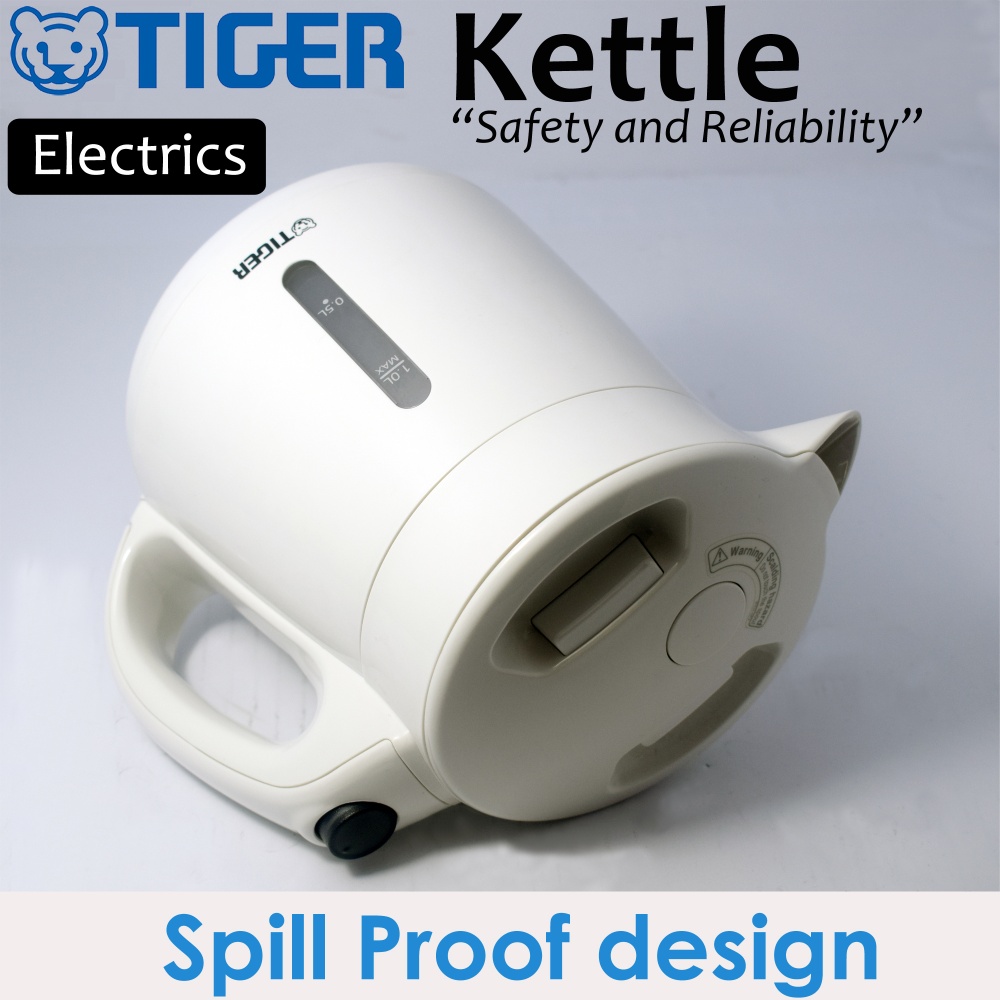 It has a large screen window for easy viewing of water level and one push removable lid, so you can easily clean the unit.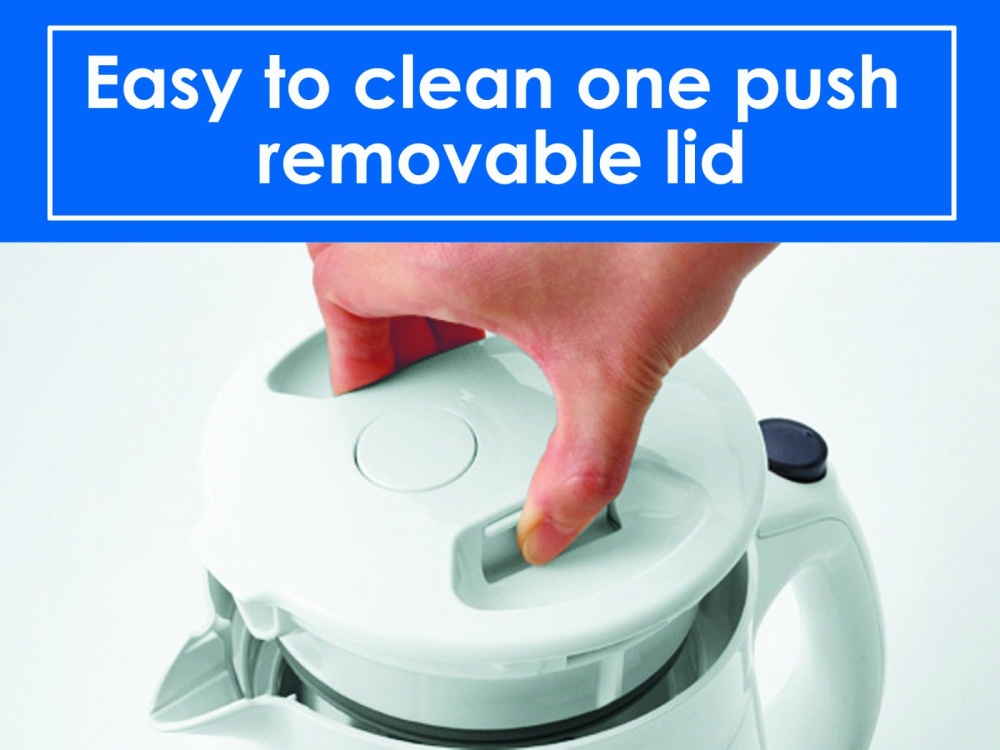 Trademark Information

TIGER CORPORATION Philippines in Binondo, MLA, is a division of Tiger Corporation based in Osaka, Japan. Since Tiger Corporation was founded in 1923, we have continued to deliver accessible household products for daily living. It all started with glass vacuum bottles and went on to expand to rice cookers, stainless steel beverage containers, electric water heaters, and other cooking appliances. Since 1923, with the strength of our vacuum insulation technology and other creative products we introduced, we have been able to deliver convenience and comfort to our customers in a variety of every day scenarios.
In 2012, Tiger Corporation formulated our new Corporate Beliefs. Our mission statement is "We will continue to create new every day essentials for the dining experience with ideas that produce warmth." With this we aim to become a company that will continue to grow for hundreds of years. As globalization of the company has progressed, we have established sales bases in Shanghai, Hong Kong, Taiwan, Vietnam, U.S.A and the Philippines.
The vacuum bottle, which is the origin on which this company was founded, is a product that not only functions to keep drinks warm; it plays the role of a magic tool that warms the hearts of those who drink from it. Even though the times may change, our resolve remains the same. Tiger Corporation will always continue to help put smiles on peoples' faces so they can share their smiles with others, which will help people create happy and comfortable lifestyles. We hope you continue to enjoy life with Tiger products and we look forward to your continued support in the future.