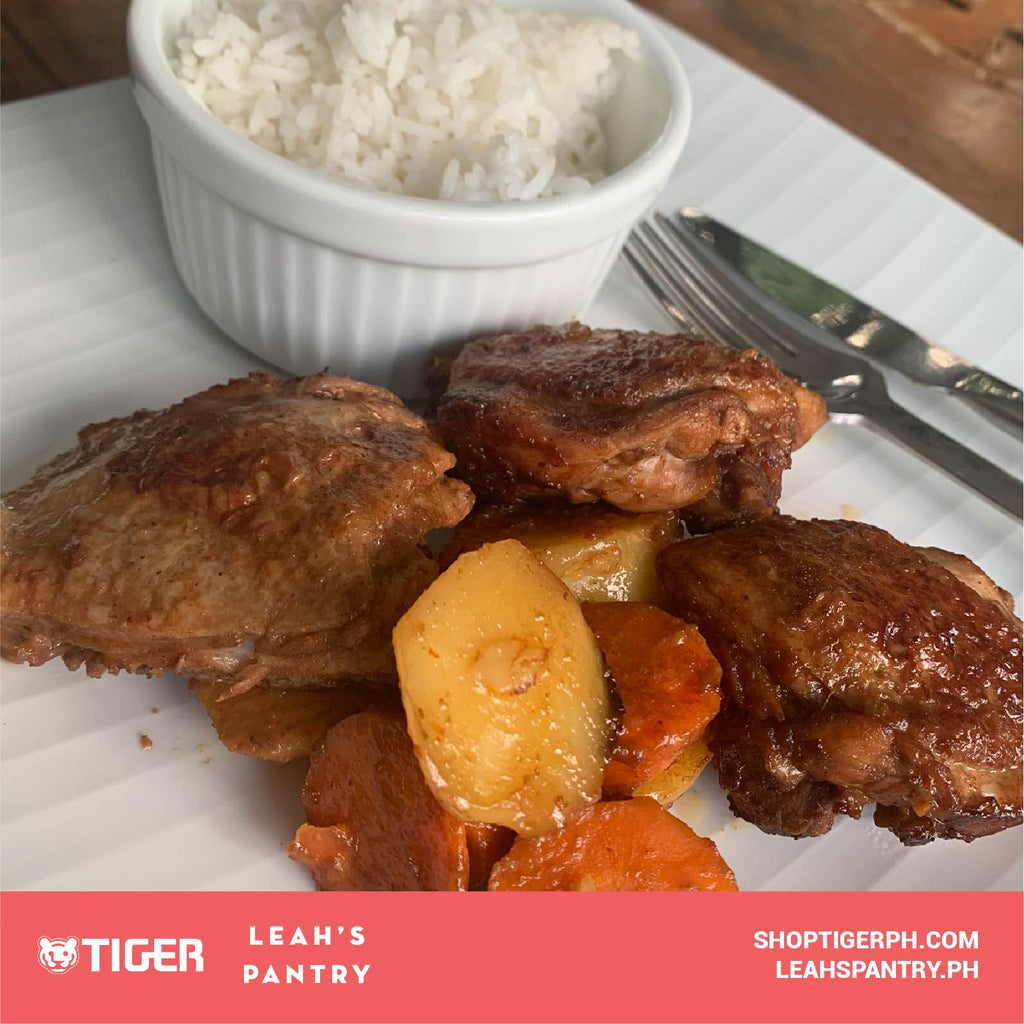 INGREDIENTS
1/5 Kilo (500g) Chicken pieces
2 tbsp Unang Gisa Soy Saute
1/3 Cup Unang Gisa Hot Saute
2/3 Cup Coconut Cream
1 Cup Water
PROCEDURE
Marinate the chicken pieces with Unang Gisa Soy Saute for 10 minutes
In a frying pan, heat oil and brown the skin of the chicken pieces.
Place chicken pieces in the inner pot of the Tiger Tacook together with all the ingredients.
Select the "Slow Cook.Steam" menu and set heat for 30 minutes. Then press "START" key.
Once cooking is completed, put the snow peas and close the lid for 3 minutes.
Transfer to a serving plate and serve hot.
Prep Time: 60 minutes
Serves: 1 - 2 persons