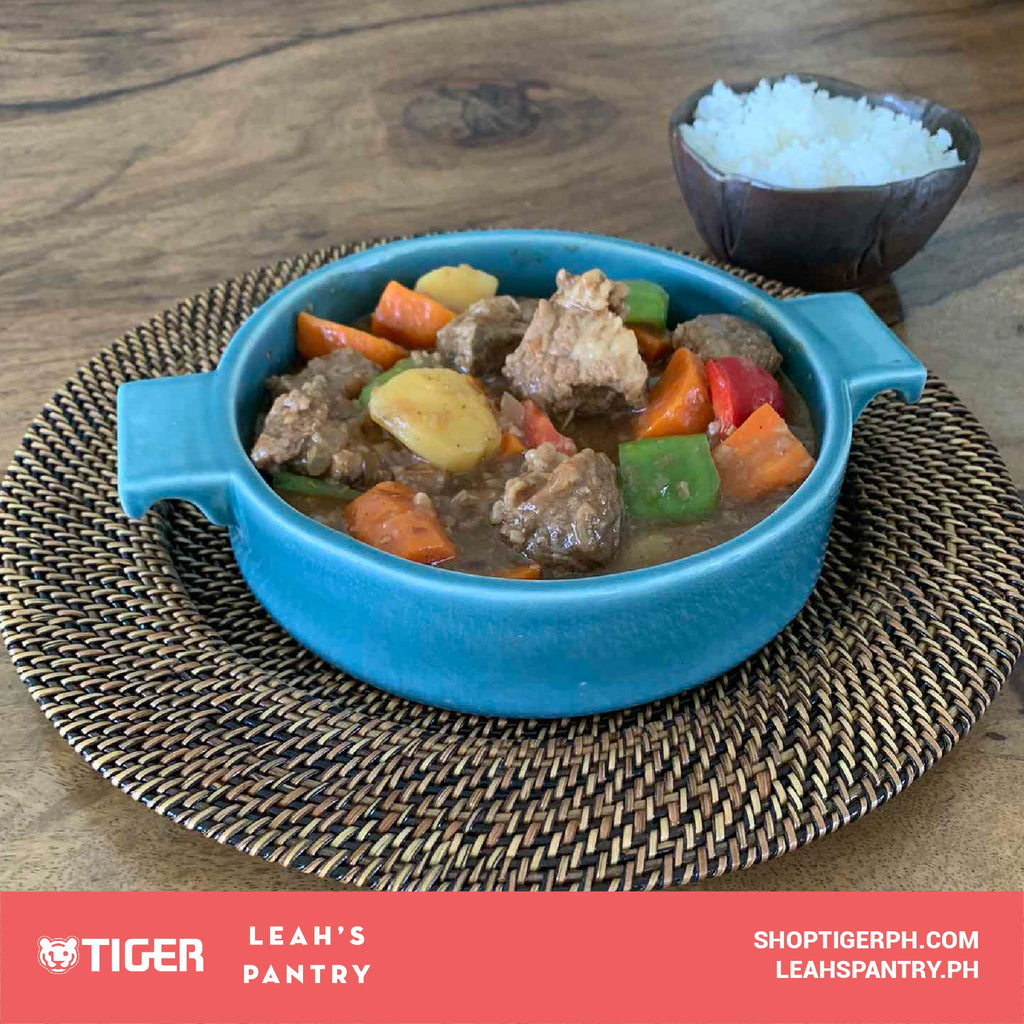 INGREDIENTS
1/2 Kilo Beef Chuck or Top round, cubed
1 Cup Unang Gisa Original Saute
2 tbsp. Unang Gisa Soy Saute
1 Cup Water
1 piece Medium Carrot , cubed
2 pieces Medium potatoes , cubed
1 piece Red pepper
1 piece Green pepper
PROCEDURE
Place the beef in the inner pot of the Tiger Tacook.
Mix all the ingredients in the inner pot except for the red and green bell pepper.
Press the "Slow-Cook Steam" button and adjust the time to 90 minutes. Then press the "START" key.
Once cooked, open the lid and place the red and green bell pepper and close. Wait for 3 minutes to cook further.
Once cooked, place in a dish and serve warm.
Prep Time: 90 minutes
Serves: 2 - 3 persons
NOTES
Enjoy other options for your Mechado. Recipe works for Chicken (adjust time to 45 minutes) or Pork (adjust time to 60 minutes).