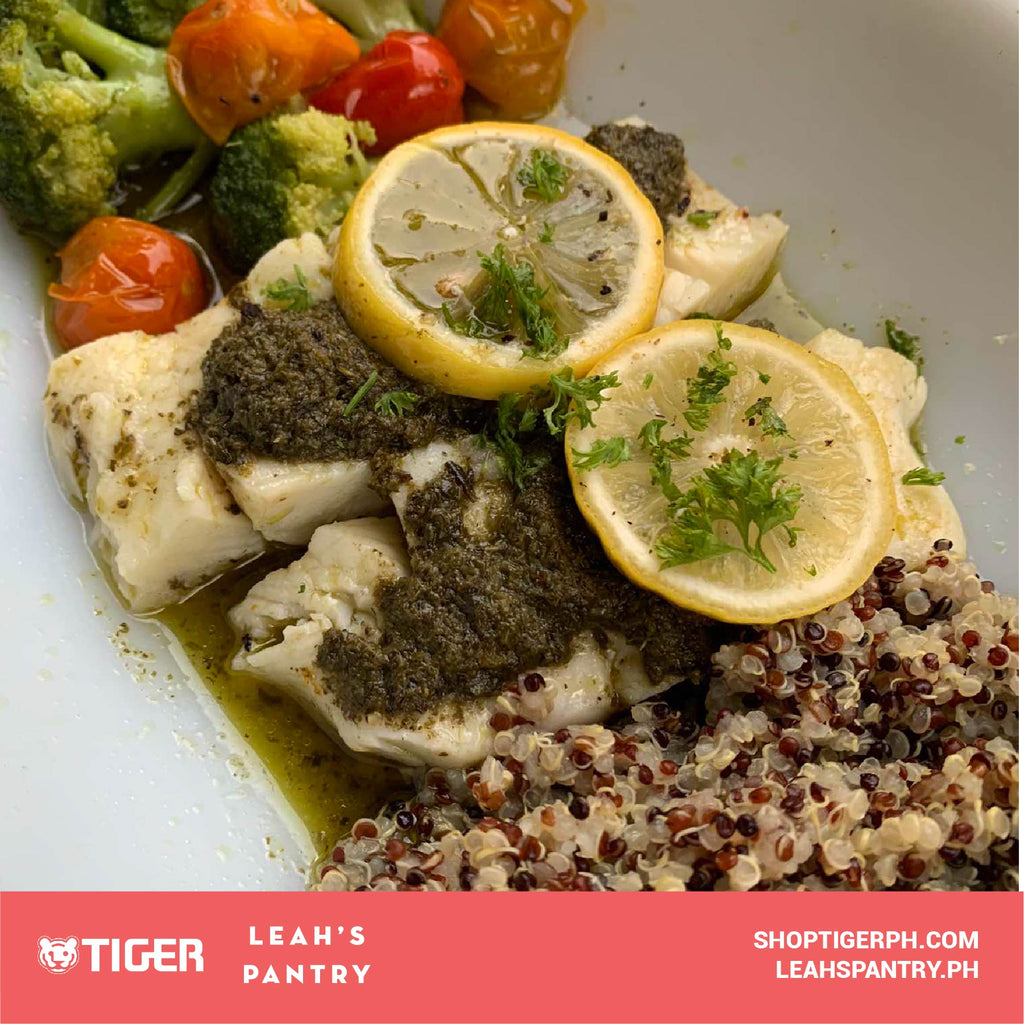 INGREDIENTS
2 Cups Quinoa
1 Cups Water
2 Pcs Fillets of Halibut
2 Ttbsp 
Unang Gisa Herb Saute
1/2 Cup Cherry tomatoes
1/4 Lemon sliced in rounds
Olive oil
Salt and pepper
PROCEDURE
Place the Quinoa in the

 

inner pot

 

of the

 

Tiger Tacook

 

and fill it up with water until it reaches the "2 cups" line.
In the

 

cooking pot, arrange the fish and vegetables around and season with salt and pepper.
Top the fish evenly with Unang Gisa Her Saute.
Drizzle with olive oil and squeeze with lemon. Leave the Lemon on top of the fish.
Select the

 

"Slow Cook.Steam"

 

menu and adjust the time to 20 minutes. Then press the

 

"START"

 

key.
Prep Time: 30 minutes
Serves: 1 - 2 persons